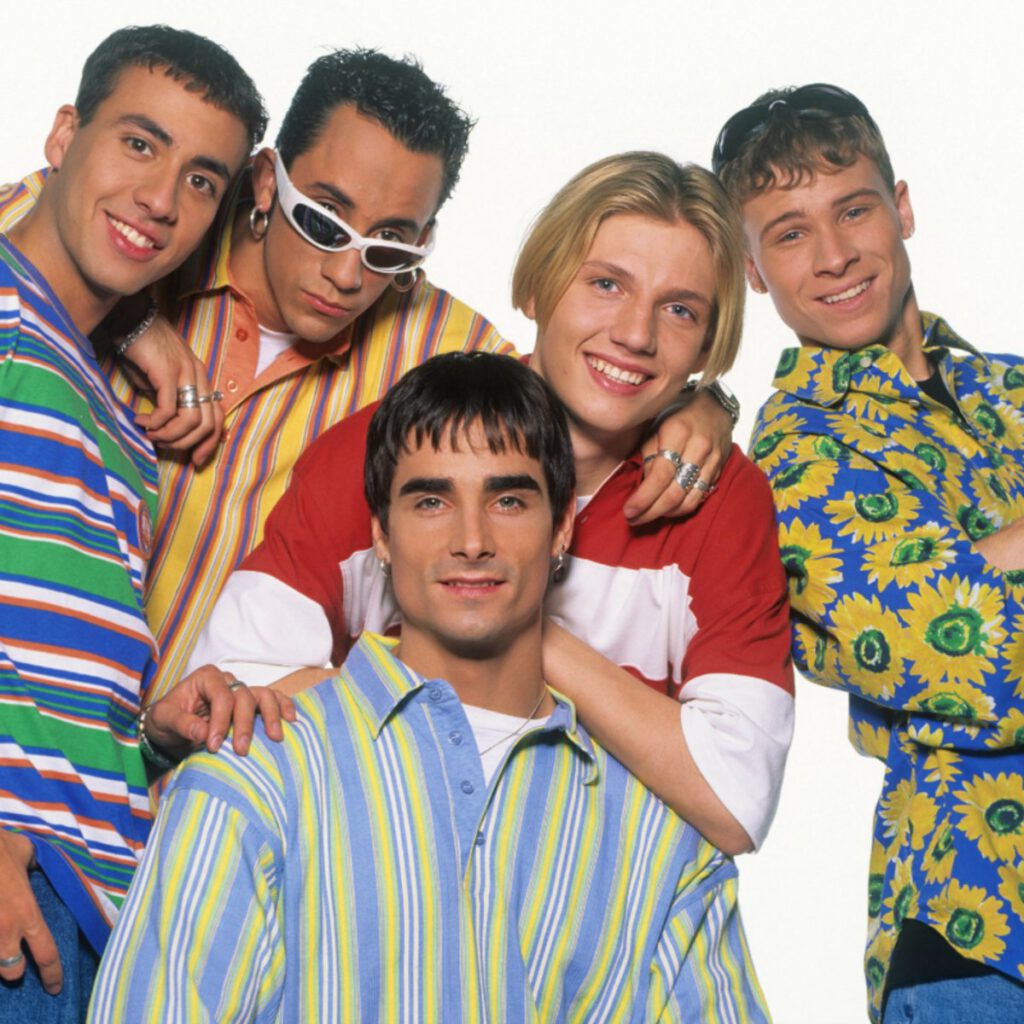 Sparking his career at the tender age of 12 years old, Nick Carter became an international pop superstar as the youngest member of iconic boy band, Backstreet Boys. Known for his boyish good looks and heartthrob status, Carter's 22-year entertainment career has spanned far beyond the stages of sold out arenas, with an array of projects in television and film, and as a philanthropist and author. Most recently Carter paired up with Jordan Knight, fellow boy band member from 90's sensation New Kids on the Block, for a new collaborative album project, Nick & Knight. Nick also returned to television in 2014 for a new love story reality series on VH1, I Heart Nick Carter, which documented his journey to the alter with fiancé Lauren Kitt.
As a standout member of the Backstreet Boys, Carter was named one of People Magazine's "50 Most Beautiful People in the World," dubbed the "most gorgeous celebrity on the planet" by E! Online, and named "The Biggest Teen Idol" by Teen People Magazine. To date, the Backstreet Boys are the best-selling boy band in history and are one of the world's best-selling music artists of all time. The group also solidified one of the largest record deals ever, signing a $60 million deal with Jive Records in 1999.
Since taking the world by storm in 1995, the band has sold over 130 million records worldwide and has earned five Grammy nominations and countless Billboard Awards, MTV Video Music Awards, American Music Awards, RIAA Awards, People's Choice Awards, and, most recently, an honorary star on the iconic Hollywood Walk of Fame. To date, the Backstreet Boys have toured around the globe several times over, released eight studio albums and have broken several records, including the U.S. record for most albums sold in one year, selling over 11 millions copies of their third studio album, Millennium, in 1999.
In 2002 Nick released his debut solo album through Jive Records, Now or Never, which debuted at #17 on the Billboard 200 chart and was certified Gold in the U.S., Japan and Canada.
In 2004 Carter starred in his first horror film, The Hollow, which was a remake of the horror classic Sleepy Hollow. The film's producer, Dan Levin, touted Carter as a natural, and cast him in the lead role alongside Big Bang Theory star Kaley Cuoco. Nick also appeared in a number of other film roles, sharing the screen with the likes of Tom Arnold, and has made cameos on television series like the CW Network's reprised 90210.
In 2005 Carter and his Backstreet brothers returned with their fifth studio album, Never Gone, which was certified Gold in six countries, went Platinum in America and Canada, and 2x Platinum in Japan. The album featured the smash hit single, 'Incomplete,' and hit the Top 10 in 15 countries.
In December of 2011, Nick appeared on The Dr. Phil Show's Second Changes special to talk about his own personal struggle with drugs and alcohol and how he managed to successfully transform his life for the better. The inspiring segment lead to a book deal with Dr. Phil's Bird Street Books publishing company. The self-help memoir, Facing The Music And Living To Talk About It, released in the spring of 2013 and delves into Carter's life changing moments, which he hopes will serve as a valuable and inspirational resource for other people in similar situations.
Nick released his second solo album, I'm Taking Off, in 2012 and supported the project with a tour across America. The album's producers include some notable names that reinforce its diversity: Muckala (Backstreet Boys), Toby Gad (Beyonce), Brent Kutzle (One Republic), Noel Zancanella (Rashaan Ahmad), Carl Falk (Gavin DeGraw), Rami (Celine Dion), Matthew Gerrard (Jesse McCartney) and MIDI Mafia (50 Cent).
In 2014, Carter recorded and released a collaborative album with Jordan Knight from News Kids On The Block and the duo announced their nation-wide tour on Good Morning America. Their album, Nick & Knight, debuted at #24 on the US Billboard 200 and #14 on the Canadian Albums Chart. From there the guys hit the road, playing over 30 sold out shows to screaming fans across the United States.
Then, in the fall of 2014, Nick and longtime girlfriend, Lauren Kitt, made their reality TV debut as a couple in the VH1 reality series, I Heart Nick Carter. The show followed the newly engaged couple's journey to the alter and gave viewers an inside look at how Nick and Lauren learn to balance demanding careers, outrageous families and planning a wedding. Being a couple while on the road can be rocky, but their love overcomes all obstacles as they shared their big day on national television. Nick Carter has finally found true love.
At the 2015 San Diego Comic Con, Carter announced that he is partnering with the production company, The Asylum, to co-write, direct and star in a zombie Western movie titled Dead 7. The made-for-TV film is set to also star famous boyband members from O-Town, 98 Degrees, and some of Carter's bandmates from the Backstreet Boys. Production took place in Montana and the movie is set to premiere April 1, 2016.
Going back to his performing days, Nick Carter also announced that he will be joining season 21 of the ABC show Dancing With the Stars as a celebrity contestant. The new season premiered in September 2015 and Nick finished in 2nd place. It was on the show that Nick and his wife Lauren announced that they are expecting their first child together. On April 19, 2016 Nick and Lauren welcomed their son Odin Reign.
Nick embarked on his solo tour in February through March of 2016, in support of the release of his new solo album, All American. The album is described as a pop/rock mash-up and features the singles "I Will Wait" and "Get Over Me" feat. Avril Lavigne.
When Nick isn't busy traveling the world, he's dedicated to giving back. Through his work with organizations like UNEP (United Nations Environmental Program) and ICRAN (International Coral Reef Action Network), Carter hopes to use the platform of fame to make a significant difference in conserving the environment.
Currently, Nick is focused on his family life with wife Lauren Kitt, and being an amazing father to son Odin Reign. Nick is also getting back in studio with the Backstreet Boys, and are currently working on their 9th studio album, and plan to have the CD done by the fall of 2016, with a world tour to follow.